Kit Hams, a Fisheries and Wildlife Program Manager at Nebraska Game and Parks Commission, offered up a few experiences of the most exciting events that make even the most routine hunting trip memorable. Hams defines an unforgettable trip as "usually not by what went right, but about what was unique or, in many cases, what went wrong:"
1. Getting stuck, lost, and scared are usually memorable events that we laugh about later.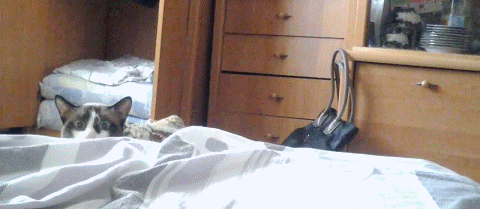 You had to be there…
2. Finding your way home after getting lost.
Call off the rescue crew!
3. Falling out of a canoe.
Hopefully you brought an extra pair of socks!
4. Rescuing someone from a sticky situation.

Because I know you'd do the same for me, right?
5. Catching the biggest fish of a lifetime…
Reel 'er in!!
6. …and losing the biggest fish of a lifetime.
Did you at least get photo documentation?
7. Coming home with a few minor injuries.
You'll be fine! Just think of it as nature's endearing souvenir!
8. Losing something…
I just saw the darn thing five minutes ago!
9. …and finding something.
Success!!
10. Getting bit by wildlife.
Cute, but dangerous!
11. Accidentally getting impaled by hooks attached to fish.
Yikes!
12. Making all your shots…
Call me the best shot west of the Missouri!
13. …Or missing all your shots.
Time to head to the Outdoor Education center for some target practice…
14. Not catching a fish…
D:
15. …while the person next to you catches a bunch.
What kind of bait is that yahoo using??
16. Finding a rattle snake…
HISSSSS!!
17. Or nearly sitting on a rattle snake!
…Back…away…slowly…
18. Catching a big rat snake and getting bit.
Maybe it just wanted a little smooch!
19. Finding wild animals and their babies…
Aww!
20. …and watching wildlife do unusual things.
Wild animals are just as weird as we are!
So don't worry about having the perfect outdoor adventure, relax and enjoy the great outdoors while taking everything nature throws at you in strides! Every trip is sure to be memorable and exciting in its own way.